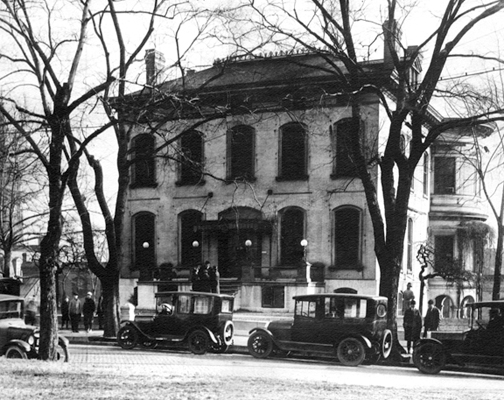 Funeral procession of William Lemp Jr., 1922.


---
The Purpose of This Site

Welcome.
LempStories.com is an official site of the Lemp Mansion. It will serve as an archive of stories, in both printed text and audio files, and images related to all things Lemp. It will feature stories pertaining to the Lemp family history, from it's humble beginnings to the rise and fall of the brewery empire, as well as stories -- worldly and otherworldy -- of the Lemp Mansion itself.
We welcome Lemp Mansion visitors or those who were familiar with the Lemp family to submit their recollections. Visit the "Contact" page for more information.
Please enjoy the site. We hope you find it both educational and entertaining.


---
View site map
Contact us for info
---